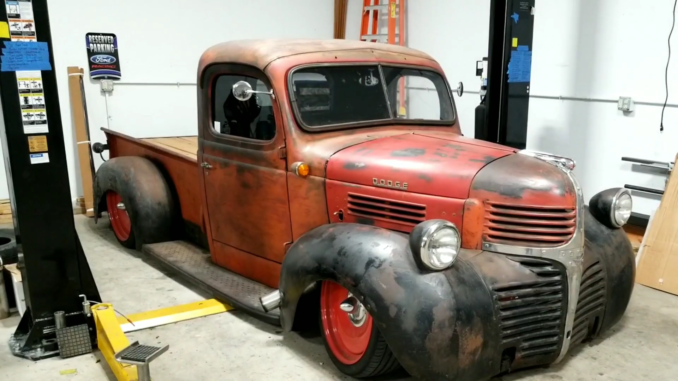 Don Wickstrum offers us the rundown and a flight along in "Joe", his '46 Dodge truck developed as a homage to his uncle, as he utilized parts from his Uncle Joe's old truck to finish the job.
Don's Dodge sports a 4BT Cummins diesel and a turbo he got at a yard sale which's supported by a developed 700R4 transmission.
The majority of the truck's interior has actually been redone, consisting of the dash, determines, and a Lokar shifter that Don adjusted to fit the truck.
Just like the majority of builds, "Joe" is still an operative in development …